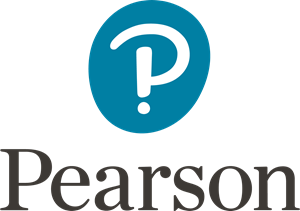 The course provides a specialist vocational programme with strong work related emphasis. Students will build both academic and practical skills with a range of practical building projects throughout the two years including:ladder logic systems, and monitoring systems using mobile phones.
Tuition Fees
Home/EU* Fee for September 2023 entry: £3,265 per year
Please note: Tuition fees are published for the first year of entry only and may increase in subsequent years both for new and continuing students in line with an inflationary amount determined by the Office for Students.
*Fee information for European Union (EU) students: If your course starts on or after the 1st August 2021, you will no longer be eligible for financial support from Student Finance England unless you meet one of the following criteria:
you are able to benefit from the citizens' rights agreements
you are an Irish national living in the UK or Republic of Ireland – benefits of Irish nationals under Common Travel Area guidance arrangement will continue
If you are interested in this course and would like an informal, no-obligation chat about the details of the course, how to sign up, or anything else, please get in touch and we'd be happy to help!
What you'll learn
With this pogramme you can specialise in electrical power, electronics engineering or both.
During your first year, you will study the following topics:
Engineering Design
Engineering Maths
Engineering Science
Electrical and Electronic Principles
During your second year, you will learn about:
Managing a Professional Engineering Project
Automation, Robotics and PLC's
Digital Principles
Electronic Circuits and Devices
The HNC is an internationally recognised qualification for engineering technicians and will enhance your career prospects. For those wanting to upgrade to an HND, this should be discussed with their personal tutor at the end of a successful year one.
How you'll learn and be assessed
At Reading College you will have access to advanced engineering systems including PLC/ microprocessor programming devices, modern CAD and 3D printer equipment and access to high standard electronic laboratory and mechanical workshop areas.
You will be provided with a suitably equipped place to work when attending college, which will include access to specialist staff, IT facilities and other learning resources which will be appropriate for the nature of work you will be required to undertake.
Additionally, the college offers a wide range of other resources and facilities including additional learning support, which will be available to you, further details of which can found in the Higher Education Student Handbook.
Study support
If you do not have a recognised disability or specific learning difficulty, but require additional support with your studies, you may be eligible to access some discrete sessions in one of the following areas:
assistive software training
IT upskilling
essay planning and structure
proofreading and editing written work
bibliographies and referencing
time management and personal organisation
revision and exam tips
presentation techniques
N.B. Your eligibility for any of the above support will be reviewed with your course tutors and a member of the study support team on your campus.
The assessment you undergo could be formative or summative:
Formative – Designed to provide you with feedback on your progress and inform you of your on-going development. Formative assessments, such as in class exercises, tests, activities, do not form part of your grade.
Summative – Designed to provide a measure of your achievement in respect of your performance in relation to the intended learning outcomes of your programme of study. In other words, the end of Unit assignments will determine your grades.
You will be asked to participate in formative and summative assessment procedures which may require you to consider and grade your own work against the agreed assessment criteria. This allows you to reflect upon your own practice, with tutors, and to take responsibility for acknowledging areas of strength and weakness in your work.
Entry requirements
A typical offer would be a BTEC Level 3 Diploma at Merit or Distinction with GCSE Maths and English C grade or above/ Functional Skills at Level 2. A-levels in Maths, Science or IT.
We will consider alternative qualifications or equivalent experience equivalent. Please contact us to discuss your circumstances.
Applicants whose first language is not English must also demonstrate that their level of English is acceptable, by achieving a score in a recognised test such as British Council IELTS -normally minimum level 6.0 overall, with a minimum of 6.0 in the reading and writing components
How to apply
Applicants should apply online through the Activate Learning website.