Guildford College are delighted to share their congratulations to one of their Access to Higher Education students.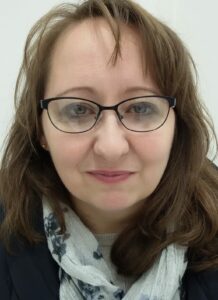 Emma Cooper has recently been offered a place at the University of Surrey on the NHS Nutrition and Dietetics degree course starting in September 2021.
After raising her family and, sadly, having been recently widowed, Emma made the brave decision that she wanted to pursue a new career within health and enrolled on the Access to Science course at Guildford College.
Emma said: "I had always found the link between diet and health really interesting and decided that I would like to study dietetics. I had always been interested in science but had no science A Levels and discovered that access courses are for people just like me."
With an ambition to work as an NHS Dietician, either within a hospital or as a community dietician, Emma was worried that she might have been out of education too or that she was too old for a change in career. She needn't have worried though, as her hard work has clearly paid off.
"I have had amazing support from all my tutors but especially from our head of course, Barry. He really cares that we all fulfil our potential and believed in my potential for success before I even believed in it myself!"
Emma's tutor, Barry Morton, said: "I am so pleased for Emma, knowing how hard she has worked and considering what has happened to her over the past year or so.
"Emma has been out of education for some time and was really worried that she would find it difficult to adapt, but she has been fantastic and has a real academic approach to study and writing.
"Emma's positivity and focus is an inspiration to all our Access students and she has shown what can be achieved with just a little bit of hard work."
About her course, Emma said: "The course has given me a great grounding across the sciences from which to study dietetics.
"It is great to be taught by tutors with so much knowledge and enthusiasm for science. Preparing to progress is a major element of the course and we have had so much support in completing university applications and preparation for interviews.
"We are also learning vital skills needed for study at university such as essay writing and referencing."
Having received the offer of a university place on what would have been her husband's fiftieth birthday, Emma said: "I can honestly say it's one the best decisions I have ever made, and I know if my husband was here, he'd be so proud."
Access to Higher Education courses are one-year intensive programs that have been specifically designed for adult learners aged 19 or over who do not have the relevant entry requirements or qualifications to go to university. There is no upper age limit, so it doesn't matter if you've been out of education for a period of time or wish to return to education to change career. It's never too late to learn.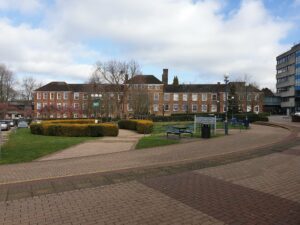 If you would like to learn more about Access to Higher Education programmes at Guildford College, please visit the Guildford College website or call 0800 612 6008.