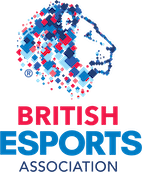 Esports isn't just about playing games; this exciting new career pathway will give you the skills and opportunities you need to start a career in video games, technology, or other related sectors, such as enterprise and entrepreneurship, strategy and analysis, events management, live-streamed broadcasting, video production, shoutcasting, coaching, health and wellbeing, the law and legislation, computer networking, and more!
You will also develop the soft skills that are valuable to all employers and that will benefit you throughout your life: strategising, teamwork, and effective communication, among others.
Activate Learning is amongst the first colleges in the UK to offer an esports programme and we are very proud to be offering the new Pearson BTEC qualification in collaboration with The British Esports Association. Barnsley College Sports Campus was the test centre for this programme in 2019 and was featured on BBC news. Learn more about the course by watching the short video on this page!
The COVID-19 global pandemic propelled esports into the mainstream, with Premier League stars participating in competitive FIFA tournaments and F1 drivers regularly streaming iRacing on Twitch.
The qualifications we offer will enable you to enter careers in the esports industry or it could give you the opportunity to upskill and progress your career.
You could also apply for higher education or foundation degrees within the esport, sport, business, and leisure industries. Find out how even David Beckham is getting in on the act!
Still not sure? If you have any questions for us, or if you would like to speak to someone about this opportunity, please contact us!